Weathered Iron 6-Light Chandelier
Measures 26" wide and 37" tall, uses 6 60-watt candelabra lights (not included). Has reproduction antlers and includes shades as shown, chandelier hardware has a Weathered Iron Finish. Ceiling plate and mounting hardware included.
Note: Weighs 40 lbs, may require support independent of the junction box.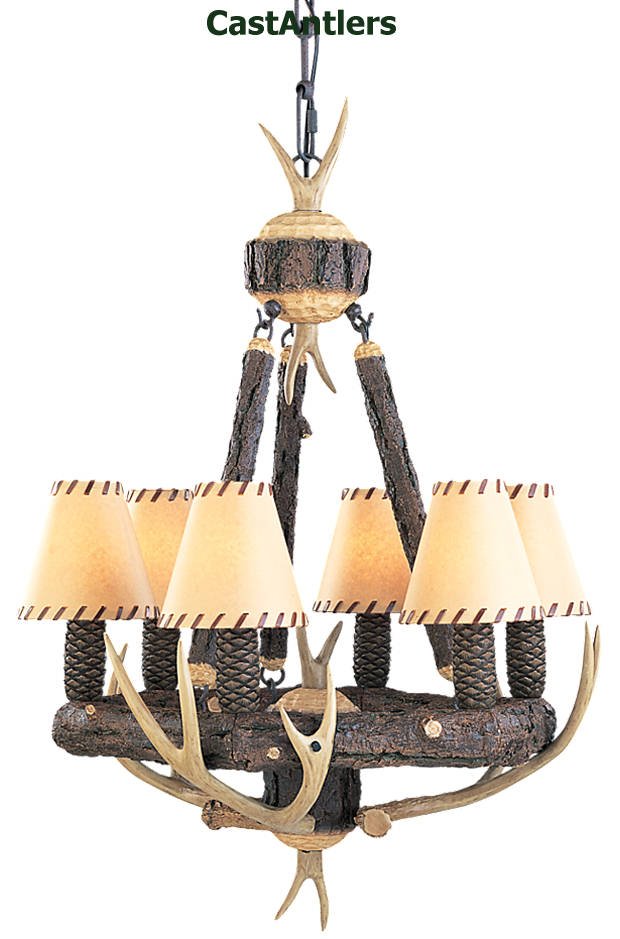 Shipping is only $5.00!

Call us if you are uncomfortable using our secure electronic checkout. We'll be happy to process your order & credit card by phone.

Customer Service: 1-888-34ANTLER or 1-888-801-8997

In most cases item ships within 3 - 4 days

Retails @$869 + Shipping

Our Price: $565